QA / QC / Materials Testing
Kim Engineering (KIM) has provided Construction Material Testing & Inspection services, Third Party Quality Control, Quality Assurance, And Special Inspections for over 20 years for various agencies and private entities.
The testing and inspection services include earthwork, deep and shallow foundations, structural masonry, non-destructive and destructive concrete, asphalt, structural steel and sprayed-on fireproofing. Our Field services are complimented by our CCRL, AASHTO, and WACEL certified laboratory.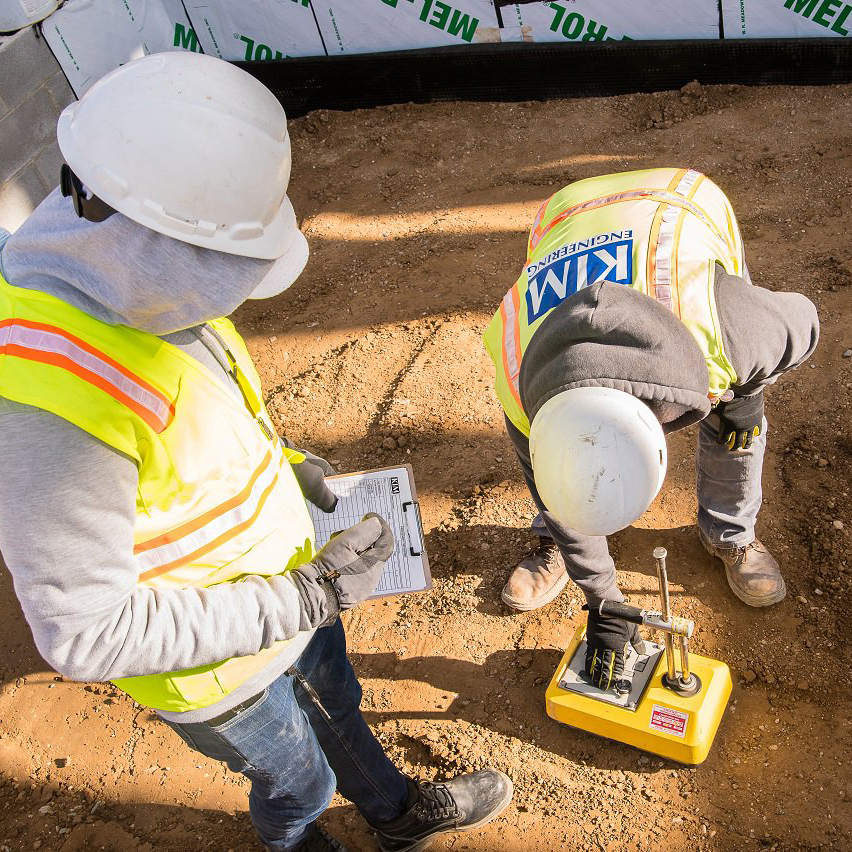 List of projects
K – 12

Diamond Elementary School
Richard Montgomery Elementary School
Bethesda Chevy Chase High School
Paint Branch High School
Julius West Middle School

Higher Education

USG Shady Grove Biomedical Center
New Cole Field House Indoor Practice Facility
Edwards St John Learning and Teaching Center
UMBC Event Center
Towson University New Science Facility

Storm Water Management

Tanglewood Facility SWM
Swan Road SWM
Horizon Hill SWM
Martin State Airport SWM

Utilities

DC Small Diameter 13B
BGE Washington Boulevard
W.S.S.C. Cipriano Road Watermain Replacement
W.S.S.C. Chevy Chase Watermain Replacement
BGE MD 103 Relocate WO #14357085

Transportation

WMATA Metro Station Rehab I
WMATA Metro Station Rehab II
WMATA Metro Station Rehab III
MDTA Toll Weigh Station Replacements
Patapsco Park-N-Ride